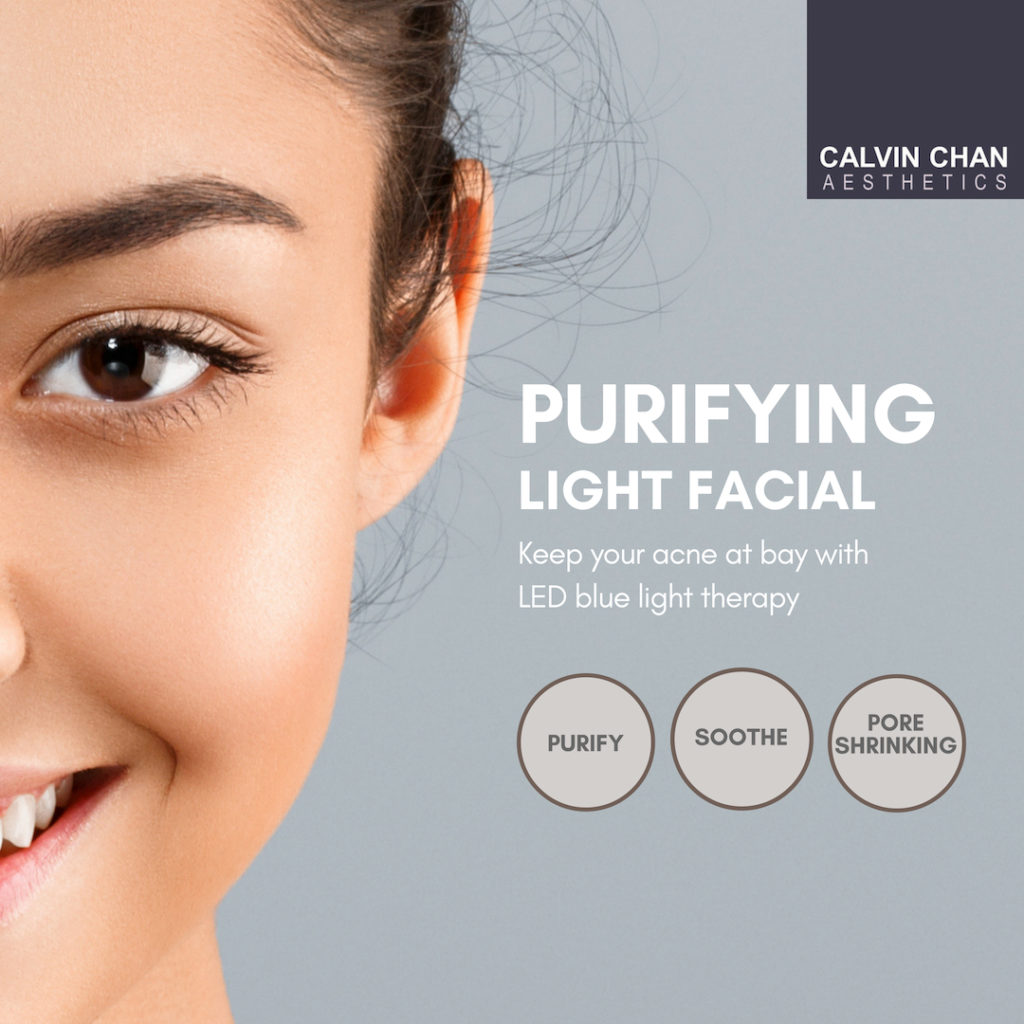 Keep your acne at bay with this Purifying Light Facial that uses the iClearXL® FDA approved machine to carefully tune light energy for optimum effectiveness to treat acne-prone skin. The treatment utilises an innovative LED blue light therapy that is UV free to effectively destroy acne-causing bacteria quickly and easily, without causing harm to surrounding tissues.
Eliminate or reduce p.acnes bacteria.
Remove or unclog pores and blackheads to prevent inflammation and acne
Attack or dry up existing inflammatory acne
Decrease and regulate oil production while drying up excess sebum
How does Purifying Light Facial work?
The blue light creates a highly toxic environment for the superficial P. acnes bacteria, which induces bacterial death and controls oil production. Complete the treatment with a customised serum to clear the skin from acne and reduce the likelihood of an acne-breakout. Treatment is comfortable and non-invasive. You can relax comfortably on the bed during light application.

What kind of results can I expect?
The treatment is said to be able to clear most moderate inflammatory acne in as little as 8 treatment sessions (twice a week for 4 weeks).