Accent RF Body Tightening
Accent RF Body Tightening is a non-invasive skin tightening treatment that uses cutting-edge radiofrequency energy to heat up the dermis, your skin's inner layer. 
This FDA-approved treatment is the only system that uses 2 individual types of radio frequency technology: Unipolar and Bipolar.  This unique dual radio frequency technology helps reorganise the cellular environment and stimulates your cells to relaese toxins, drain retained fluids and produce new collagen. 
The treatment can help flatten the stomach and slim the hips and thighs.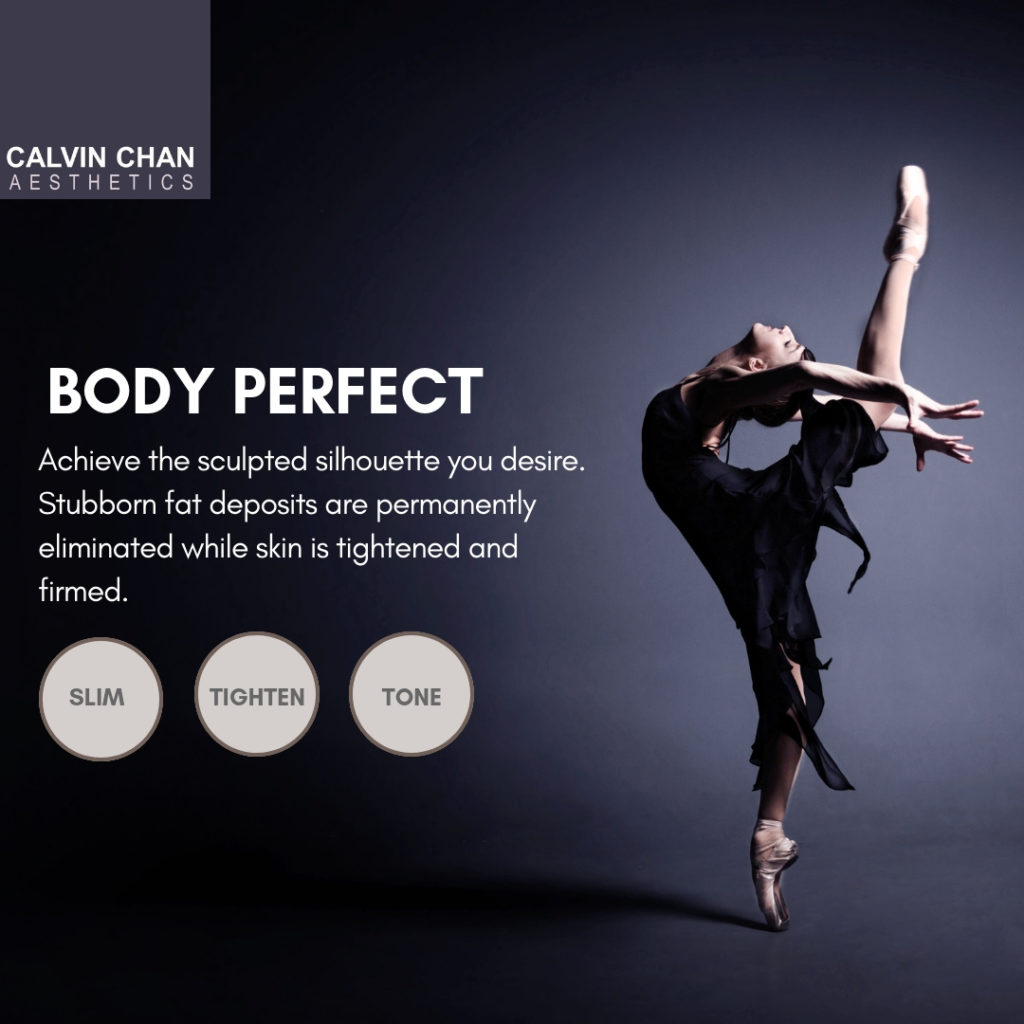 AccentXL works by gradually heating the dermal and subdermal tissue to tighten and re-contour both superficially and volumetrically.
• Collagen fibers contract and multiply, which firms and improves laxity
• Connective tissue contracts to improve the skin's contour, texture and architecture
• Circulation improves and retained fluids drain from subcutaneous adipose tissue (cellulite) to reduce edema, erythema and overall volume.
How soon can I see results?
Most customers see results right away. Over time and with follow-up treatments, your results will be even more visible as new collagen develops and toxins are removed. Generally, three to five treatments at two week intervals are required.