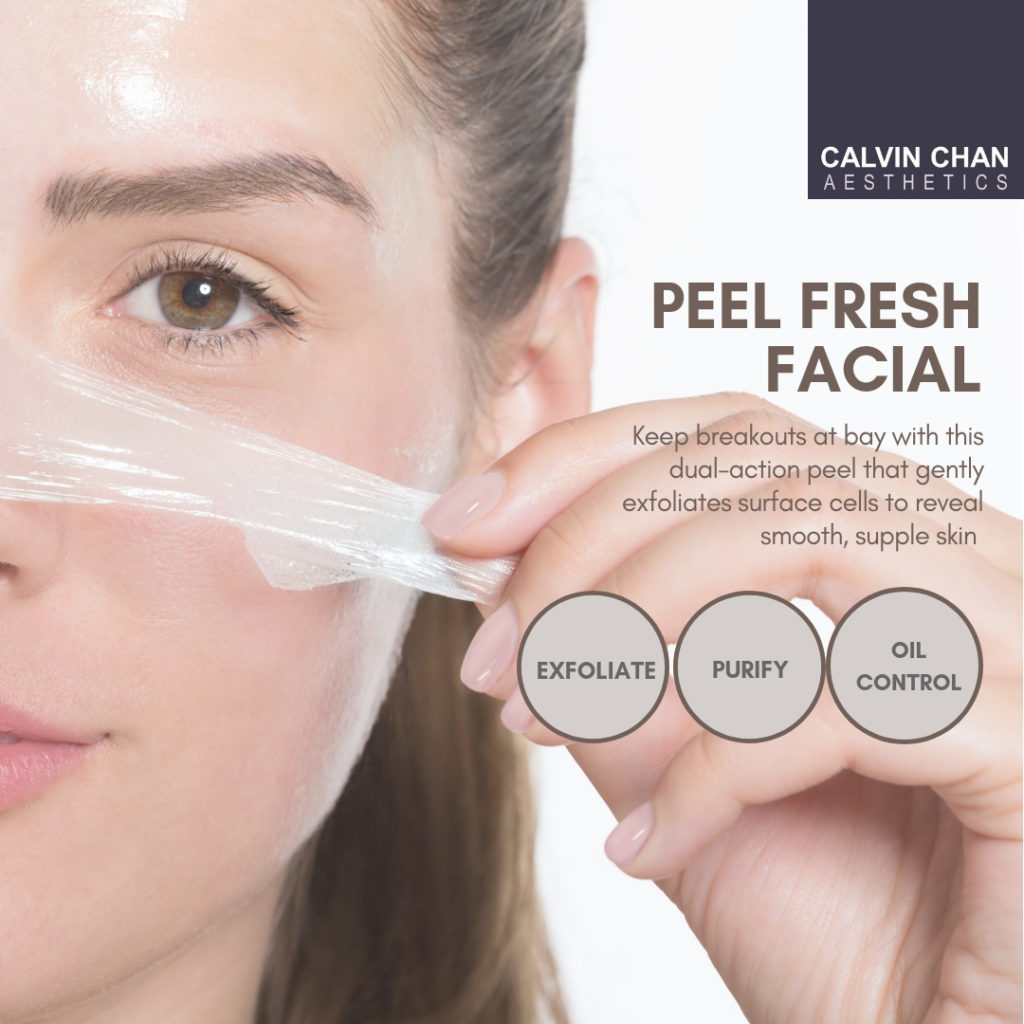 Our Peel Fresh Facial is an ideal 4-step treatment for those who want to keep their complexions clear and problem free. 
Combining salicylic and glycolic acid, this dual-action peel gently exfoliates surface cells and purges pores of gunk.    A pampering cleansing lotion cuts the grease to prep skin while a soft scrub lifts surface debris and impurities.
The treatment's final key step is a Vitamin C enzyme mask to soothe, hydrate, deep cleanse and calm the skin. You can expect a quick all-round complexion boost as your lined, congested and dehydrated skin is polished and prime to perfection while sebum secretions are simultaneously balanced
This treatment is best for:
Deeply clogged pores

Zit breakouts

Combination to oily skin

Acne-prone skin

Heavy make-up users
Step 1: Skin is thoroughly cleansed with a pharmaceutical-grade, alpha-beta degreasing solution that removes all excess oil and bacteria to safely prepare the skin for any exfoliation treatment.
Step 2: Loosen and shed the outer layer of the skin with a dual-action glycolic and salicylic peel that is applied on the surface of the skin. Blended with anti-inflammatory agents, this treatment is safe and treat all kinds of acne while resurfacing and smoothing the skin.
Step 3: Exfoliate with a micro-exfoliating masque that rejuvenates skin's surface with a blend of alpha hydroxy acids and smooth micro-crystals that gently slough away dead skin cells.
Step 4: Seal it with a Vitamin C enzyme mask to soothe, hydrate and calm the skin.

How soon can I see results?
After your treatment, you will immediately notice clearer, brighter, and cleaner skin. Your skin will continue to improve after your sessions.