Just like a face lift, this treatment lifts your lashes, without the need for eyelash extensions or perming. 
Containing no harsh chemicals such as parabens or formaldehyd, this treatment gives you  a natural lifted, eye-opening lashes. 
An advance formulation eyelash enhancement technique done by using a setting serum that allows for perfect positioning of the lashes to straighten your natural lashes at the root (making them look curled up) and then your lashes are tinted and darken with pigment infusion keratin nourishing and conditioning.
The coating protects the lash from damage making them look healthy and glossy.
Results last up to 12 weeks.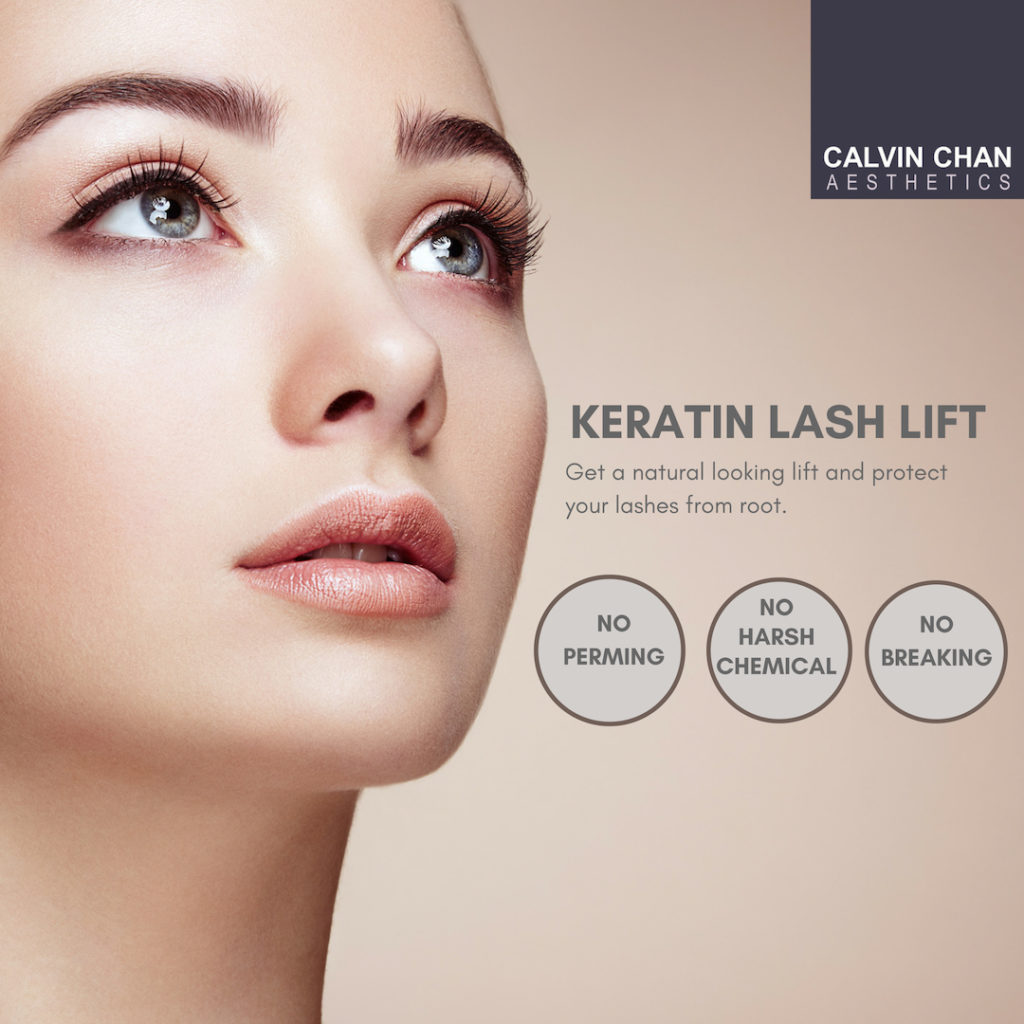 Who should try Keratin Eyelash Lift?
Suitable for customers with long or short lashes
An alternative to traditional eyelash extensions for customers with sensitive skin
Suitable for customers who embrace the idea of natural beauty
Suitable for customers who constantly rub their eyes with eyelash extensions on