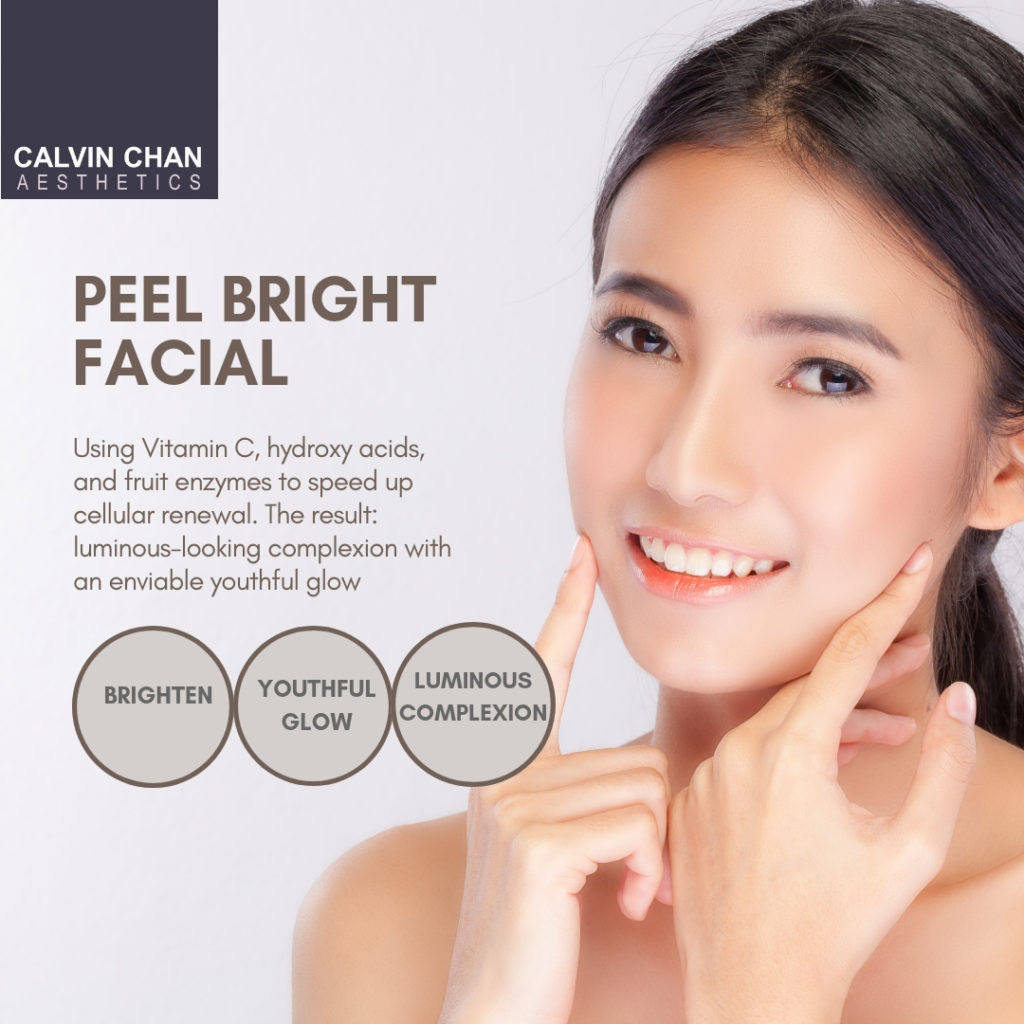 Our Peel Bright Facial is an ideal 4-step treatment for those who want to achieve luminous-looking complexion with an enviable youthful glow.
This treatment stimulates the natural exfoliation process, which allows the skin to shine through. In addition, a unique blend of active fruit enzymes is used for your skin to look and feel energised, luscious and radiant. 
It's a revitalising and yet indulging facial to bring back the glow on your face. 
What Are The Benefits Of The Treatment?
Brighter skin
Youthful Glow
Luminous Complexion
Step 1: Cleanse the skin with a degreasing solution that removes all excess oil and bacteria to safely prepare the skin for any exfoliation treatment.
Step 2: Vitamin C and fruit enzymes blended in an organic  aloe vera base visibly reduce redness and brighten the  skin while hyaluronic acid provides  superior hydration.
Step 3: Exfoliate with a micro-exfoliating masque that gently slough away dead skin cells. 
Step 4: Seal it with a Vitamin C enzyme mask to soothe hydrate and calm the skin.

How soon can I see results?
After your treatment, you will immediately notice clearer, brighter, and glowing skin. Your skin will continue to improve after your sessions.