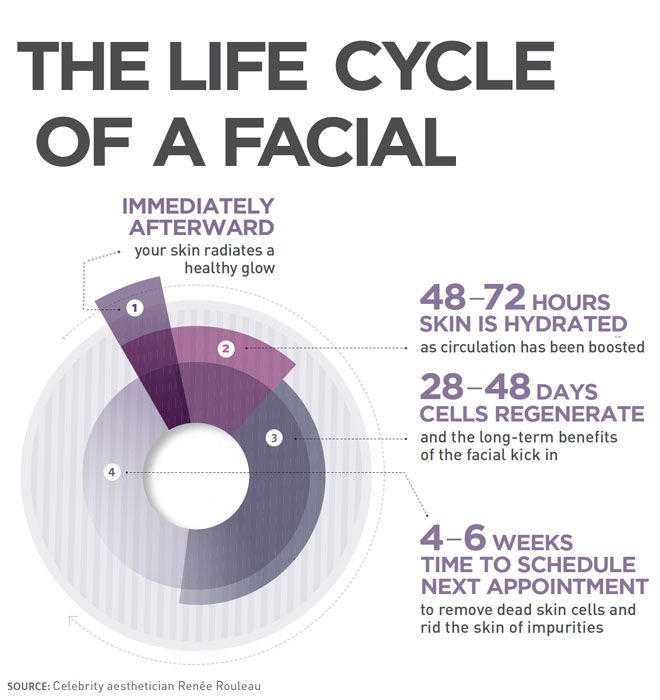 Regular facials are one of the building blocks of healthy skin.
Our treatments fully cleanse your skin in a way that you simply can't do at home. 
In fact, our doctor-designed treatments coupled with high-quality products made with ingredients nourish your skin inside out, ensures the treatments you get are results-driven.
How often you should get a facial is dependent on your age, skin type, skin condition, skin care goals and your budget.
1. Deep cleansing / Exfoliation
Besides adopting a daily beauty regime with the right skin care, we are never sure how thoroughly cleansed the skin would be. Just think of it, you brush and floss your teeth twice daily, but you still need to go to the dentist a few times a year for optimal health.  Through a monthly facial treatment, we can be sure our skin is much deeper cleansed and exfoliated. Our therapist will be able to remove the dead skin cells, built up of oil clogs, toxins and dirt from our daily activities. Deep cleansing will ensure our pores are unclogged, hence, will lead to better absorption of our beauty products. Make up will stay even longer and better
2. Anti-aging
Getting regular facial treatments will reverse signs of aging, slows down the aging process and prevents the appearance of wrinkles. Depending on your skin needs, some treatments such as Glow Facial, Luxe Facial and Complete Perfection Facial will also enhance collagen production and elasticity of the skin. This will indeed lead to a reduction of fine lines and wrinkles. Skin looks healthy and glowing as blood circulation is boosted.
3. Repair skin issues
Meeting your therapist for regular facial treatments will assist your therapist to early detect any skin issues. She will be able to assess your skin conditions and rectify immediately if there are any concerns.
4. Me-time
Last but not least, a regular facial at our premise promotes a "me-time". With our hectic and stressful lifestyle, a regular facial visit will definitely make you feel relaxed, rejuvenated and pampered. It is time to treat yourself right.